Giving and Receiving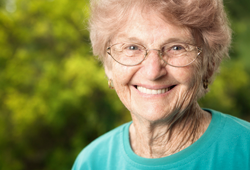 This story begins when one person becomes solely responsible for all of life's demands. It is a story of a widow successfully taking the reins of her life and making the best of it. After her husband's passing she began to realize just how much time and responsibility that little apartment complex required. She knew her husband spent time fixing and cleaning off-and-on, but never realized it took that much time.

She remembers hearing at church about the possibility of giving the property to a favorite charity of her choice and in turn continuing to receive an income for as long as she lives. The best part, she would no longer have any responsibility for the property, its maintenance, insurance, utility bills, and demands on her time. This sounded too good to be true.

How in the world can that work? Simple - the apartment complex was sold and the assets were given to the non-profit charity in the form of a trust which in turn, pays you income according to the terms of the trust agreement between you and the charity. You can receive lifetime income payments then upon completion of the trust's term, the remainder of the trust's principle is transferred to the ministry.

The story does have a happy ending. She no longer has the responsibility of property management; she receives an income from the trust money set up between the charity and herself, and also receives a tax benefit for giving the property to a non-profit. The ministry is helped in receiving the remaining amount in the trust upon her passing.

This is a story of how a gift can financially benefit both the receiver and giver.

If you would like to see how this may benefit your situation and life just let us know. We would love to share with you and outline how a gift from you can benefit you financially as well.